Get 3 months FREE with Readly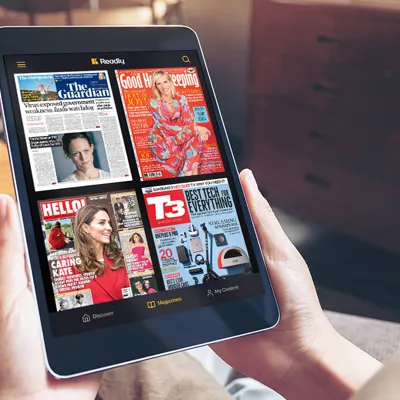 Get 3 months FREE with Readly
Enjoy 3 months of free, unlimited reading from top magazines and newspapers including Hello, BBC Gardeners World, T3, OK, Time, Women's Health, BBC Good Food, Cosmo and many more.

Whether you are planning your next trip, redecorating your home, or looking for recipes and tips to stay healthy, Readly has all the inspiration you need. With unlimited reading on up to five devices, the whole family can enjoy their favourite magazines on the go or offline.

After three months, a standard subscription of £7.99 per month starts, which can be cancelled at any time.
Learn more
How to redeem this perk
Please head to the below link and enter the code MERLIN to redeem this perk.
Sign up now
Terms & Conditions
Get "2 months free" is only available once for customers without an active Readly subscription and cannot be combined with other offers. After three months, you will be charged a standard subscription of £7.99 which can be cancelled at any time. Offer ends 1st August 2021. Full T&Cs available here: gb.readly.com/eula   
Gold Pass - Platinum Pass - Standard Pass - Premium Pass