Pre-book Your Passholder Tickets
Welcome to our brand new Passholder pre-booking hub!
Currently, to comply with government regulations and Merlin Health & Safety standards, we need to manage our attraction capacities to ensure everyone has a safe and enjoyable visit. Therefore, all guests will be required to pre-book a free ticket online, including you our Passholders.
How to pre-book your tickets:
Pre-booking your tickets is simple, just follow the 6 easy steps:
Choose your attraction and follow the link below.
Choose your pass type. You will be asked to verify your pass numbers during the journey so please make sure you choose the correct pass.
Select the number of guests. Please note if you have more than one pass type in your group you will need to make separate bookings for each pass type.
Verify your pass details. Simply enter your pass number(s) in the verification box. You will need to do this for each guest.
Choose your date and time. All available dates for your pass type will show and if dates are greyed out this means either that the date is restricted for your pass type or there is no availability on this date.
Fill in your details and complete your purchase! An email confirmation will be sent to you with a link to view your tickets. Please remember to bring your pass with you when you visit us.
Pre-book your tickets using the links below:
How to amend your booking
Access the Passholder Pre-booking Portal. You can either do this by following the 'Manage my Booking' link on the confirmation email or by following the link on the attraction webpage above.
Select the booking you want to change.
Modify your date and time. A list of available dates and times will appear.
Click 'save changes'. You will receive a new email confirmation to the email on your booking.
Please remember you can only amend your booking a certain number of times. The number of amends you have remaining is shown under the calendar.
How to cancel your booking
Cancelling for your entire group? Please fill in the form below to cancel your tickets. If your group is planning another date, access the Booking Portal and reschedule your new visit date using your existing booking, or simply create a new order when you're ready.
Some of your group can no longer visit? Please fill in the form below to cancel tickets for those no longer able to make it.
Cancel My Booking
How can I find my bookings?
You can click the link below and enter your details to view all your bookings for all attractions.
View Now
Find out more here: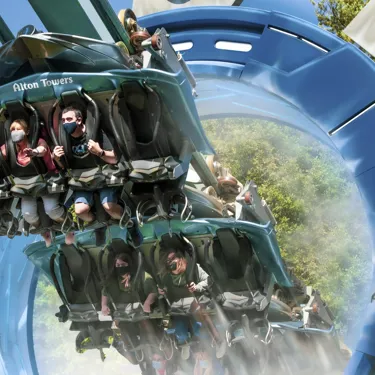 How To Use The New Passholder Pre-Booking Portal
In order for us to safely re-open in accordance with government guidelines, all Passholders need to continue pre-booking a free ticket to present with their valid Annual Pass to help us manage this. Learn more here.
Read Blog
Any Questions?
View our Frequently Asked Questions on the link below.
View FAQ's