From Scotland to Brighton, There's Magic Everywhere
Monday September 2nd 2019
Merlin Annual Pass
Things to do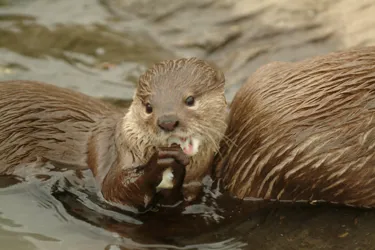 Did you know that there are over 30 Merlin attractions across the UK, and that they are spread out across the entire country? You don't have to live in London to take advantage of the all the incredible experiences, from Scotland to Brighton, there's magic everywhere…
The Merlin Annual Pass is the perfect excuse to take a trip away with the family, and why not go one step further with a trip SEA LIFE Loch Lomond. Situated on the stunning Loch Lomond Shores only 30 minutes away from Glasgow, you can explore the Highlands and haggis before taking an underwater journey to the ocean depths, getting up close with Scotland's largest collection of sharks. You can wander under the gaze of Hammerhead sharks in the Tropical Ocean Tunnel, and discover over 20 species of Crabs, including the small but mighty Peacock Mantis Shrimp, the Giant Japanese Spider Crab and the famous golden Lobster - named Goldilobs after being saved from the boiling pot to take up residence at SEA LIFE!
Make the most of your trip with a visit to The Edinburgh Dungeon, and say hello to some of the most ghoulish souls of Scottish history, from Burke and Hare to the Ghost of the Green Lady. For fair weather goers, perhaps a trip to sunny Brighton instead? Top off a stroll down the Brighton Pier with a visit to Lulu and Gulliver, the giant green sea turtles, and gaze at the incredible 750,000 litre Ocean Display.
Of course, not everyone lives far and wide, and the Merlin Annual Pass is the perfect excuse to take that weekend trip to London you've always been talking about. For the young ones, you can visit Shrek's Adventure! London, where you'll visit Cinderella in Shrek's swamp, bump into Puss in Boots, and cook up a magic spell with the Muffin Man. For the older folk, test your nerves at The London Dungeon as you're whisked back to London's most perilous past – don't worry, you'll at least get a free drink to calm the nerves! End the day with something for everyone – get up, up and away from the hustle and bustle of London with a spin on the London Eye and a stellar view of Big Ben, The Houses of Parliament and Buckingham palace!
With a Merlin Annual Pass you can roam far and wide and there always be loads to do and see, whether it's a weekend road trip or a holiday with the whole family, discover magic all across the UK.