Fun for the Little Ones – Five Great Ideas to Entertain Young Children
Tuesday September 10th 2019
Merlin Annual Pass
Things to do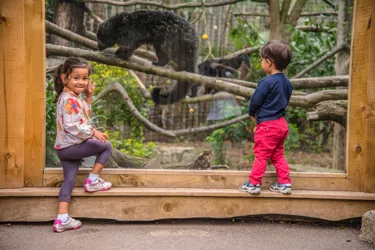 Merlin Attractions are a place for all ages to come and enjoy the day, and there's plenty to see and do with your little ones as well. No matter what tickles your fancy, parents and tiny tots alike can enjoy a magical day out together!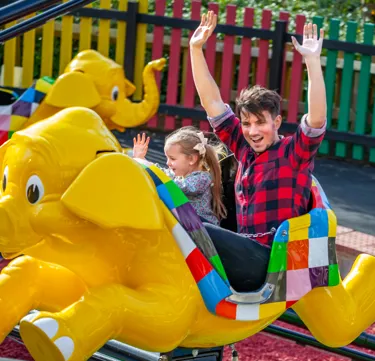 Chessington World of Adventures Resort
Little ones under one 1 metre tall can enjoy a whole host of rides, like whizzing around on The Gruffalo River Ride Adventure or taking a ride on Tiny Truckers, all at a pace that's perfect for them. And of course, who doesn't love a trip to visit a furry friend – take a stroll through the Trail of the Kings and the AMAZU monkey enclosure, where your little ones can spot all the amazing animals in their habitats, from lions and monkeys to gorillas and sea lions!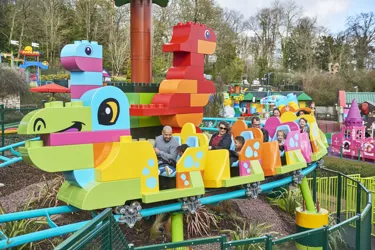 LEGOLAND® Windsor Resort
It's a great place to take young children, with loads of experiences for them to enjoy. While floating down Fairy Tale Brook they can spot their favourite story-book characters, or step it up a notch with a ride down Raft Racers – watch out Mum and Dad, you may end up getting wet! When its time for a break, have a play in DUPLO® Playtown, and Mum and Dad can take some time to chill out too. Or in the summer, the kids can cool down and have a splash in the water playground Splash Safari.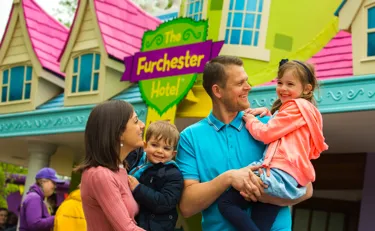 Alton Towers Resort
Take your kids inside the rainbow for a weekend and head to the CBeebies Land Hotel. A place bursting with music, stories and adventures all specially designed for young families to enjoy. There they can meet their favourite CBeebies characters, watch live shows and even have a boogie in the tots disco! When they're all tuckered out from dancing, head to The Windmill Restaurant for a family meal where the kids can even challenge the chef to make a special pizza creation just for them.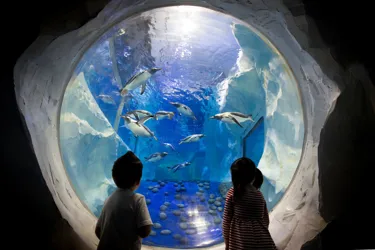 SEA LIFE Centres
Our attractions under water are a perfect day out to stimulate your children's minds. With locations all over the country from Scotland to Brighton to Blackpool and Birmingham, taking your children on an underwater journey doesn't have to be a long car ride away. Watch them be mesmerised by the underwater tunnel or giant aquariums, and enjoy feeding time for your favourite underwater friends! Tactile experiences are great for young children, and are an exciting way of learning about the magic of the ocean in an immersive environment. Your little ones can get up close and personal at the Rock Pools, where they can stroke a starfish or tickle a sea anemone.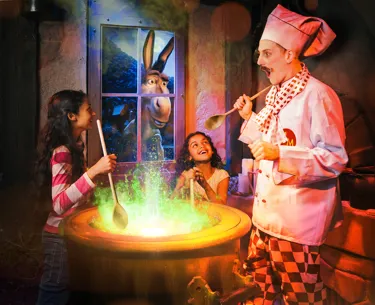 Shrek's Adventure! London
For a different immersive experience, step into Shrek's Swamp to go in search of the famous ogre himself. With appearances from their favourite film characters along the way, watch their eyes widen with delight as they experience the magic of the fairy tale for themselves.
There are so many places to take the kids with a Merlin Annual Pass, and you'll find there's plenty to do that Mum and Dad can enjoy just as much!
Buy Your Pass Now