How To Use The New Passholder Pre-Booking Portal
Monday March 8th 2021
Merlin Annual Pass
New for 2021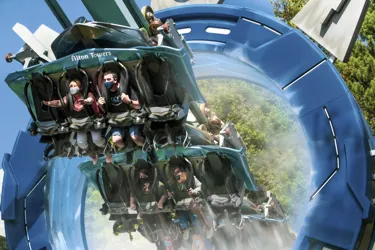 Hello Passholders!
As our attractions begin to safely re-open in accordance with government guidelines, it's really important that we continue to adhere to strict social-distancing measurements to help keep us all safe. In order for us to do this, our attractions will continue to operate with capped capacities and all Passholders need to continue pre-booking a free ticket to present with their valid Annual Pass to help us manage this.
Following your helpful feedback from last year, we've been working on a brand-new pre-booking portal that will make it easier and fairer for all our Passholders to enjoy magical days out again with us in 2021. We're very pleased to announce that this new pre-booking portal is now live and ready to use ahead of the 2021 season!
As it's a little bit different than what many of you are used to, we wanted to take you through how it works step by step in today's blog post, as well as answering any questions you may have about this over in our FAQs section. We know you're eager to start planning your next adventure, so read on to find out how to use the new Pre-Booking Portal in our step-by-step handy guide!
How To Pre-Book Your Ticket
1. Head to the 'Pre-Book Your Ticket' webpage here
To make pre-booking super simple, you can find all the pre-book links you'll need in one place when booking your day out at our attractions. Alternatively, you can find the pre-book links directly on the attractions' websites too.
2. Choose your attraction
Select the attraction you would like to pre-book and you will be taken directly to the attraction's website. Please select your pass type from the options available to go ahead and begin booking your tickets.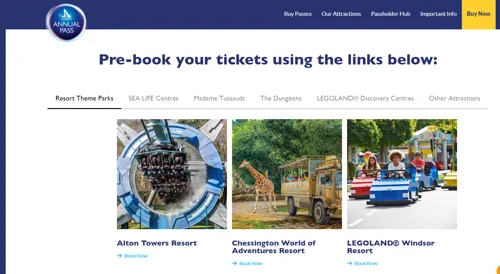 3. Choose the number of guests
Next, enter the number of people in your group with the same pass type who will be visiting the attraction. Please note that if you and any of your group have different pass types (eg if you have a Platinum Pass but your friend has a Gold Pass) you will need to make separate bookings.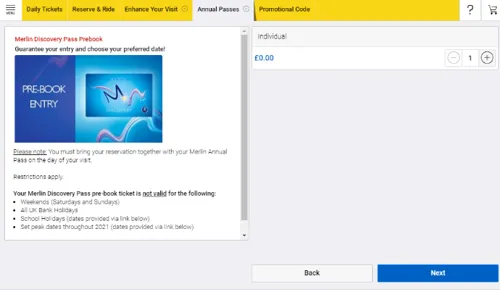 4. Verify your pass details
Enter your pass number(s) in the verification box below. You will need to do this for each Passholder.
For Carer Passes, just enter the 18-digit code on the back of the pass at this stage.
For Under-3s tickets, this depends on which attraction you are looking to visit:
For Alton Towers Resort, Warwick Castle and our Midway attractions, you can book a free ticket for Under-3s when prompted during your booking journey.
Chessington World of Adventures Resort, Thorpe Park Resort and LEGOLAND Windsor Resort do not require Under-3s to pre-book Passholder tickets.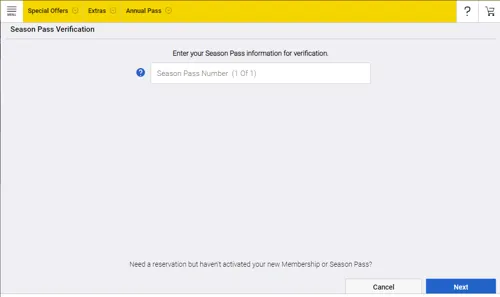 5. Choose a date and time
Next, choose the date and time you wish to visit the attraction. All available dates for your pass type will show and if the dates are greyed out this either means this date is restricted for your pass type, there is no availability on this date or these tickets have not been released yet.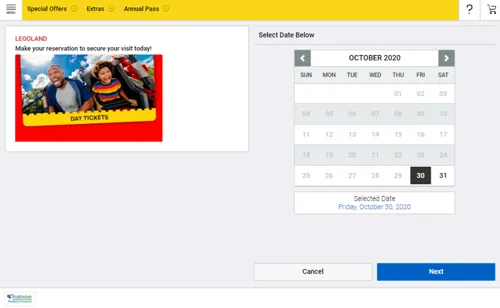 6. Complete your purchase!
Fill in all remaining details and once completed, an email confirmation will be sent to you with a link to view your tickets. If you have an iPhone, you can save your digital tickets to your iPhone wallet ready for when you head to attraction.
How To Reschedule Your Booking
1. Access the Passholder Pre-Booking Portal
Firstly, you'll need to access the Passholder Pre-Booking Portal via the link on your confirmation email by clicking 'Manage Reservations'. Alternatively, you can head here and access the portal via the attraction's website. Then you can enter your Order ID and email address.
Please note, this will only display information for the specific booking you are linking from. For an overview of everything you have booked so far, please head here.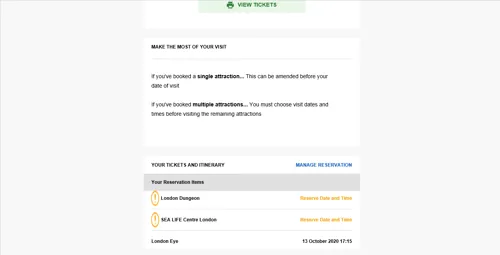 2. Select the booking you want to reschedule
In the left column, you will see your active booking. Go ahead and select the booking you wish to reschedule from the list.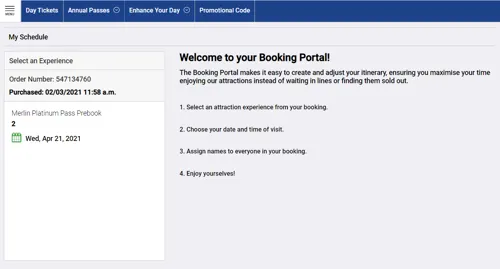 3. Modify your time and date
A list of available dates and times will appear, so just choose your alternate date and click 'Save Changes'. Please be aware you only have a limited number of modifications, shown under the calendar.
Once you click 'Save Changes', your previous booking date will now be cancelled and availability will be released so other Passholders don't miss out on the magic!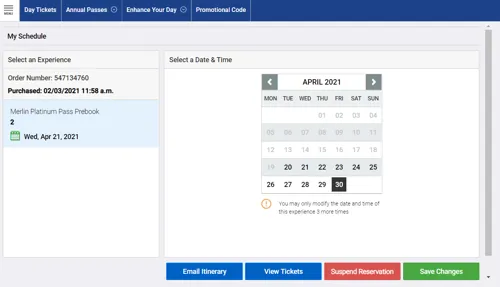 4. Confirmation
Once your booking has been updated, an alert will appear and you will receive an email confirmation. Mobile tickets are then automatically updated with the new date and time.
How To Cancel Your Booking
To cancel your booking, please fill in this form.
This can also be found on the pre-booking page here.
This will cancel your booking and release your ticket back for other Passholders to book instead so nobody misses out!
Why is my pass number not being accepted?
There are several reasons why you may be struggling to pre-book your tickets. In this instance you will see an error box, like below.
You may have entered your pass number incorrectly, so please re-enter your number and try again.
You may be attempting to book a date or time for which your pass type isn't valid (i.e., if you're a Discovery Passholder and have tried to book a weekend ticket).
You may have exceeded the number of pre-books which you are allowed (3 pre-books per attraction for all passes or 6 if you're a Platinum Passholder who are allowed.)
Your pass may have expired and be outside of the validity period.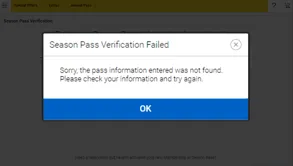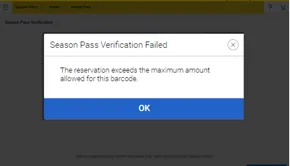 Why can't I pre-book for both a Gold Pass and Platinum Pass at the same time?
If someone in your Passholder group has a different pass type to you (eg you have Platinum Pass and your friend has a Gold Pass) you will not be able to pre-book your tickets under the same booking. In this situation you'll need to make the bookings separately as these passes have different exclusion dates.
We hope this gives you all the information you need to start planning epic adventures with us again, but if you have any further questions please contact us on social media or chat with us by clicking 'Have A Question' to speak to a member of our team.
We can't wait to welcome you back Passholders!
Merlin Annual Pass Team