Short Breaks, Big Fun with a Merlin Annual Pass
Tuesday August 27th 2019
Merlin Annual Pass
Merlin Holiday Club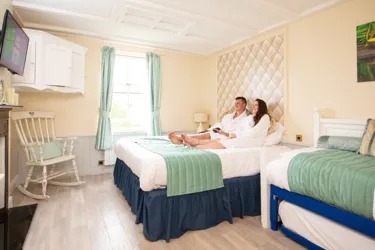 Ever wanted to stay overnight in a castle made out of LEGO®? A shark hotel? Or even in a zoo? With a Merlin Annual Pass you are part of the Merlin Holiday Club, and that means special discounts and access to short breaks at a variety of parks and attractions. Short break stays are the perfect get away for any family, with incredible immersive experiences and themed rooms, kids and adults alike will have a blast.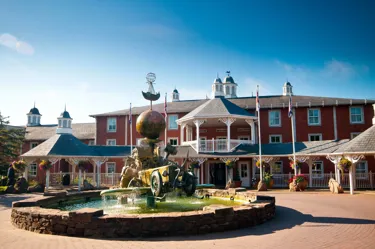 Take your pick from LEGOLAND® Windsor Resort, Chessington World of Adventures Resort, Warwick Castle, THORPE PARK Resort, or Alton Towers Resort, where you can take your pick from the quirky Alton Towers Hotel, the tropical Splash Landings Hotel or in your very own Woodland Lodge in the whimsical Enchanted Village.  Come Christmas, you can even have a Santa Sleepover in a Winter Wonderland, or take a stay in a Stargazing pod and check out all the constellations in the night sky. To top it all off, as a Merlin Annual Passholder, you can get early admission into the parks to beat the queues and enjoy the fun before anyone else.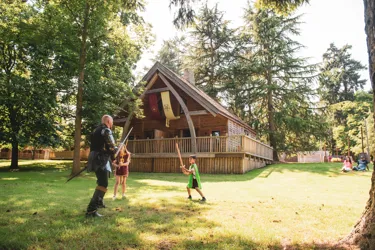 At Warwick Castle, you can immerse yourself in over 1,100 years of history, magic, myth and adventure. Explore medieval towers & battlements, get lost in a Horrible Histories Maze and marvel at the lavish interiors of the magnificent house itself. With a Merlin Annual Pass you can take a weekend to get lost inside the castle walls. And if that hasn't tickled your fancy already, as of this year you can now take part in The Falconer's Quest, an incredible display of over 70 high flying Birds of Prey taking to the skies for an all-action, dynamic display of aerial acrobatics.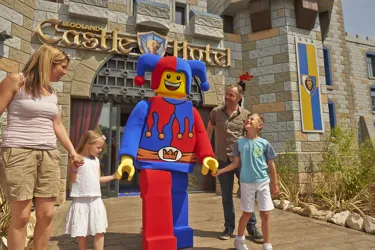 As well as a real castle, you can take the family for a stay at the LEGOLAND Castle Hotel at LEGOLAND Windsor Resort. There are themed rooms for every LEGO enthusiast, and you can explore exciting interactive surprises, join mythical beasts and cast magic spells with the whole family! Feel like getting spooky? You can now join the LEGO monsters at The Haunted House – Monster Party, which opened at LEGOLAND Windsor Resort earlier this year. Take a seat in a magnificent hall, filled with monster party food, cauldrons and potion bottles, and Lord Vampyre will then reveal his magical party trick – you'll have to visit to find out what it is!
Your Merlin Annual Pass can be used for a whole host of fun day trips and adventures, but nothing beats a special getaway with your loved ones, and with an Annual Pass, you can do it all!