Teenager Travels
Tuesday September 10th 2019
Merlin Annual Pass
Things to do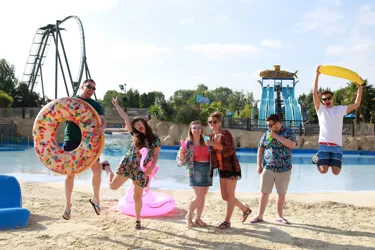 Grab those Merlin Annual Passes and get a group together - everyone needs a rollercoaster buddy. Alton Towers or THORPE PARK are perfect for a teen birthday, or even just a school holiday day out with friends.
Before you let them loose on their own, how about setting them a challenge or scavenger hunt for the day? Why not get your teens to pair up and see how many rides they can tackle in one day, how many hole in ones they can hit on the adventure course, or how many pictures they can snap with different Merlin staff? Start a group chat so you can tally who's winning, and you can rest assured that they're having a blast by themselves. By giving them challenges and activities to complete, your teens can check in with you throughout the day, but most importantly, still have a fun time with their friends and enjoy their independence.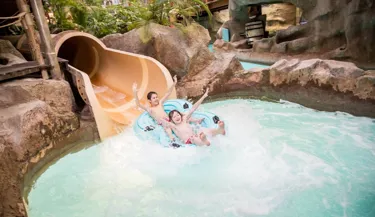 If you do want to join your kids in the park, inject some magic into the summer holidays with a trip to the Alton Towers Water Park! When your teens need a break from trying to be all grown up, they can get soaked with crazy cannons, or brave the sensational speed of the Master Blaster water coaster. Know any teenage history buffs? Warwick Castle makes for a great day out, where they can immerse themselves in more than 1,100 years of jaw-dropping history, climb the turrets or witness the Mighty Trebuchet launch a projectile over 150m in the air! If they're really up to the task, challenge them to witness some of the darkest, bloodiest and most frightening times in the Castle's history with a visit to the Castle Dungeon.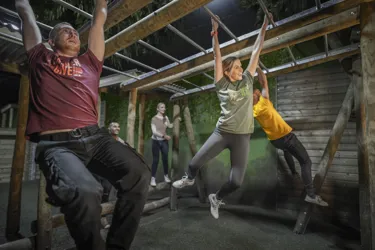 Struggling to find an idea for your teen's next birthday? If they have an appetite for adventure, The Bear Grylls Activity Centre is the perfect birthday day out. They and their friends can test their skills in eight different Bear Grylls inspired challenges, including archery, climbing, escape rooms, high ropes, shark diving, and snorkelling.
You don't have to worry about handing out extra pocket money either, because with a Merlin Annual Pass in hand your teens can nab 20% off food, beverages, and retail, and grab a discounted entry for their friends to attractions! The Merlin theme parks are the perfect place to drop your teens off and let them roam, or enjoy together at your own pace.
Not got your pass yet?
Buy Now