Waving Merlin's Magic Wand
Tuesday September 10th 2019
Merlin Annual Pass
Charity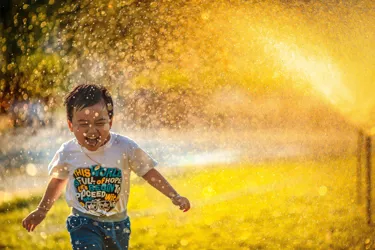 At Merlin we're all about spreading the fun and joy of a great day out, and that doesn't just mean for our awesome Annual Passholders. It means giving back to the community and putting a smile on as many faces as possible. As a global children's charity, Merlin's Magic Wand believes that every child deserves to laugh, enjoy and cherish memorable experiences and it's our mission to enable them to access the magic of Merlin Entertainments. We support children facing challenges of serious illness, disability or adversity by providing three very special Magic Spells for families to enjoy.
Our first magic spell, Magical Days Out, provides tickets and a travel grant for families to enjoy a day at 30 Merlin Entertainments attraction. Whether that's a trip to the mighty LEGO® castle at LEGOLAND®, or a journey into the deep at one of our many SEA LIFE centres, families can enjoy a day out that's all about fun and spending valuable time with one another. Over the past ten years, we have helped nearly 500,000 children and their families by giving them a truly magical day out that they'll remember for years to come.
Our second magic spell is Merlin's Magic On Tour, where we work with our local communities at hospitals and hospices to bring the Merlin magic to children wherever they are. Our third spell is 'Merlin's Magic Spaces', where we design and create amazing projects in hospitals, orphanages, and learning Centres and more all around the world. This means that we can bring the magic of Merlin to children who might not be able to make it to the attractions, and they too can experience a magical day out. So far we have created 31 Magical Spaces, and you can take a look at the Magic Spaces World Map to find out where they all are across the globe!
As well as making children and families smile, we like to give back to our underwater friends as well. Our SEA LIFE centres provide so many visitors with joy; it's only fair that they get to have just as much fun as we do. At the SEA LIFE Trust, we work globally to protect the world's oceans and the amazing marine life that lives within them. In addition to fighting plastic pollution, overfishing, and running a seal rehabilitation centre, the SEA LIFE Trust is home to the very first Beluga Whale Sanctuary! As of June this year, you can visit our first two residents, Little Grey and Little White, and learn all about the work we're doing to protect our oceans and the wonderful creatures that live in them.
Find out how to get involved in spreading the magic by donating to Merlin's Magic Wand, or supporting the conservation work of the SEA LIFE Trust.