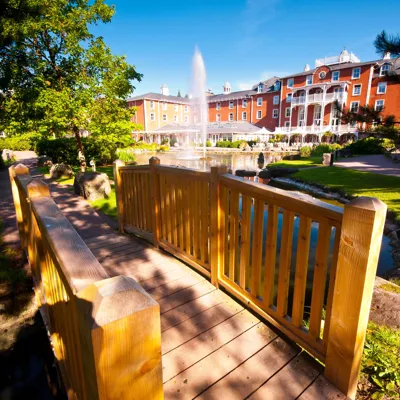 Alton Towers Hotel: The Ultimate Theme Park Hotel
Add extra wows and wonders to your Alton Towers Resort experience as you stay at the Alton Towers Hotel. Its extraordinary combination of splendiferous accommodation, quirky class and fantabulous eccentricity guarantees rocket-loads of giggles and glee for the whole family!  
The hotel features the delightments of our bewitching Secret Garden Restaurant and our super-special Dragons Bar and Atrium. All of which means – Fun!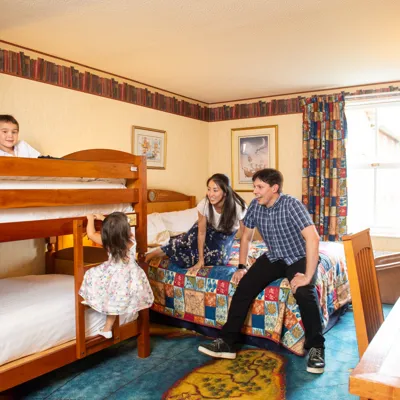 An Explorer's Paradise
BOOM! That's the ear-splitting noise made by an incredible flying ship when it crashed bang-slap in the middle of the hotel. The ship belongs to Sir Algenon, the daredevil explorer who then made this his home. The hotel still reflects his bold personality and outrageous shenanigans – look around closely during your stay and you'll discover all sorts of stonkingly bonkers features throughout the hotel. Have fun!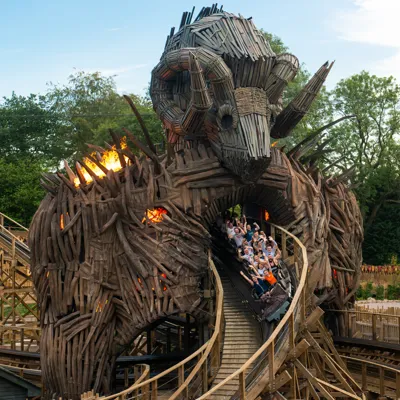 Book with Merlin Holiday Club and SAVE!
Save up to 20% on Bed and Breakfast breaks in 2021, enjoy exclusive extras and make amazing memories with your Merlin Annual Pass at Alton Towers Resort!
All Alton Towers Resort guests receive the following:
Delicious breakfast
Fantabulous evening entertainment
FREE standard car parking and WiFi
FREE 9-hole round of Extraordinary Golf
Please note, you must book on the page linked below to get your discount.
Book Now