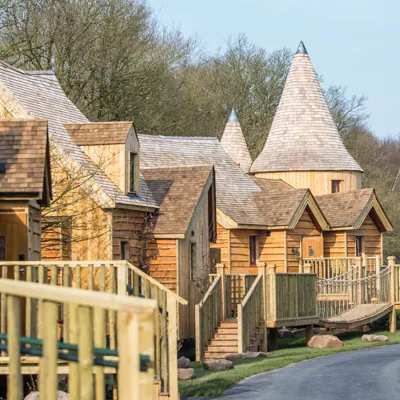 Luxury Treehouses
Have a short break you'll remember forever by experiencing the many pleasures of our luxurious Treehouses. Nestled amid the beguiling charm of our Enchanted Village, our Treehouses provide elegant serenity – there's nowhere better to celebrate a special occasion with family and friends.  
Experience our private Treehouse hideaway  
For the ultimate tree-based short break, head for one of our five exceptional treehouses. Every one sleeps up to eight people in unique and opulent style, with each of the four bedrooms fitted out with en-suite bathroom, TV and glorious views over the Enchanted Forest.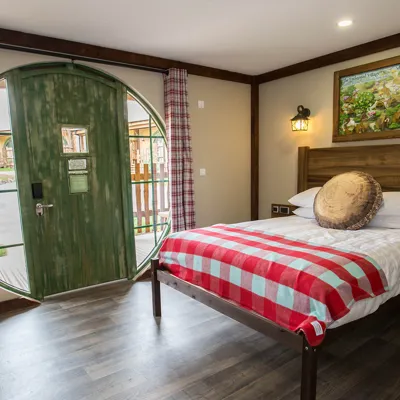 Woodland Lodges
Make a short break truly spellbinding by experiencing our enchanting Woodland Lodges. Whether you're with friends or small children, you'll never forget sleeping in the trees!  
Escape to our Woodland log cabins

 
Deep inside the woods in a faraway corner of Alton Towers lies the Enchanted Village. Here you can sleep inside a woodland lodge, watched over by forest sprites – fable folk who are never seen and never heard, but make your stay utterly fantabulous.  
Our cosy log cabins have all you need for a captivating and unique short break. Each lodge sleeps up to five people in magical comfort. Parents will love the separate kids' sleeping zone, while kids will adore the bunk beds and truckle bed. Add an interactive flat screen TV and free WiFi and these log cabins provide a woodland escape where you can enjoy the great outdoors alongside the cosy best of indoors.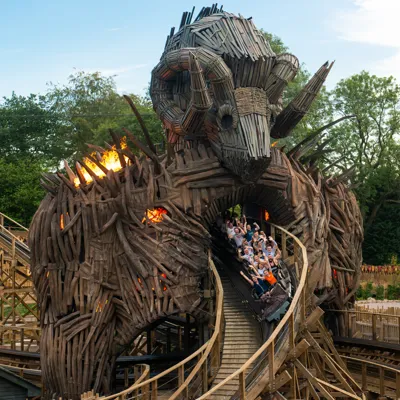 Book with Merlin Holiday Club and SAVE!
Save up to 20% on Bed and Breakfast breaks in 2021, enjoy exclusive extras and make amazing memories with your Merlin Annual Pass at Alton Towers Resort!
All Alton Towers Resort guests receive the following:
Delicious breakfast
Fantabulous evening entertainment
FREE standard car parking and WiFi
FREE 9-hole round of Extraordinary Golf
Please note, you must book on the page linked below to get your discount.
Book Now