Experience The Bear Grylls Adventure with your Merlin Annual Pass!
Thursday October 28th 2021
Merlin Annual Pass
Fun, Things to do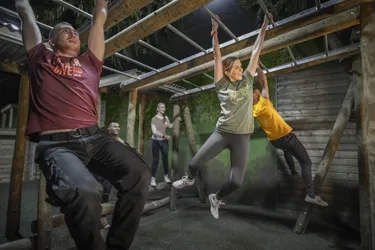 Adventure seekers… this one's for you! We're very excited to share that your Merlin Annual Pass now unlocks access to some of the most EPIC experiences at The Bear Grylls Adventure. Situated at The NEC Birmingham, this indoor and outdoor activity centre has loads of awesome challenges for you and your friends to get stuck into. Whether you're eager to test out your archery skills on the range or brave new heights on the tallest high ropes course in Europe, there's a challenge for everyone to enjoy. Read on to find out more about the experiences now included on your Merlin Annual Pass and how to pre-book!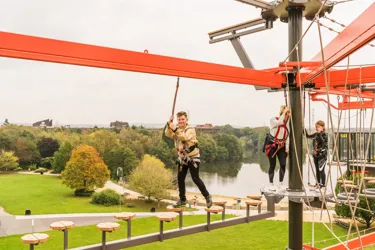 High Ropes
Are you brave enough to take on the tallest high ropes course in Europe (…yes, really)?! At 65ft tall those daring enough to take on the challenge can marvel at the stunning views as they reach the top of the course. With its free roam structure, you can choose from various routes and create your own adventure as you climb. There are over 36 obstacles to take on, from simple rope bridges to the challenging rolling log on the course's top level. Which route will you take on this 60-minute adventure?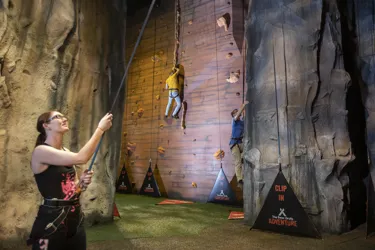 Climb
This truly is an indoor climbing experience like no other! Inspired by some of the most breath-taking peaks from around the world, such as El Capitan and Fontainebleau, there are over 20 routes to challenge yourself on in this climbing experience. You'll get briefed in the Everest mountain hut and warm up in the bouldering cave before moving to the main walls to push, pivot and pull your way to the summit in this 60-minute challenge!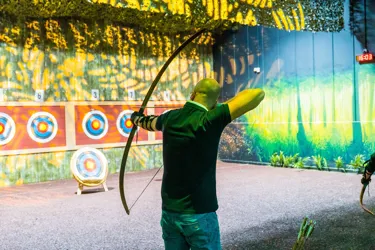 Archery
Get ready to load your bow, take aim, and let the arrow fly! During this 45-minute experience, you'll have a full briefing from our expert instructors where you learn the basics and get to grips with a bow and arrow. You'll then head out onto the range where you'll take on a number of targets that are ideal for both beginners and experts alike. Once you've tested your aim and are feeling confident, you'll get the chance test your abilities in a range of games and challenges!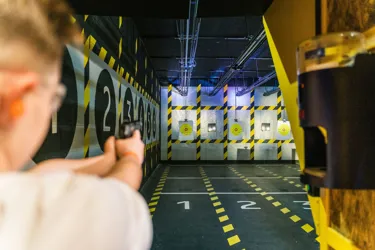 Shooting
Prepare to take aim and put your precision to the test in this 30-minute challenge! Your expert instructor will teach you how to handle the range's air pistols, before you let fly for your go at shooting action. You'll need to focus on the target ahead, keep your cool and pull the trigger as you blast your way through a series of targets.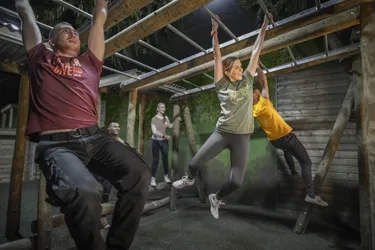 Assault Course
And if that wasn't enough, you'll also receive free entry to The Bear Grylls Adventure Assault Course too! Inspired by Royal Marines, the Assault Course includes a range of obstacles such as scramble nets, monkey bars, traverse beams and a-frames that will challenge you as you race against your friends. Be sure to push yourself to the limit to see how quickly you can complete the course! We hear Bear's time is 1 minute 3 seconds – do you think you can beat it? Passholders receive unlimited access to the Assault Course and there is no need to book ahead of time for this activity.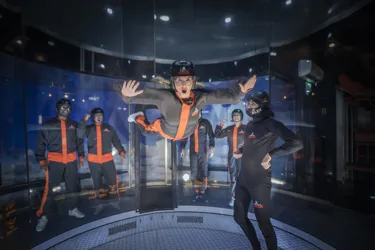 Plus… 50% off all other Bear Grylls Adventure experiences!
Eager for more?! Passholders now get up to 50% off all other experiences at The Bear Grylls Adventure including iFly, Shark Dive, Snorkel and more! Check out these experiences below.
You can pre-book these experience after booking your FREE experiences. You will be shown only additional activities that have availability for the same date as your free activity. If an additional activity does not show, there is no remaining availability on your chosen date for the activity
Learn more