Passholders Guide to London
Tuesday June 13th 2023
Merlin Annual Pass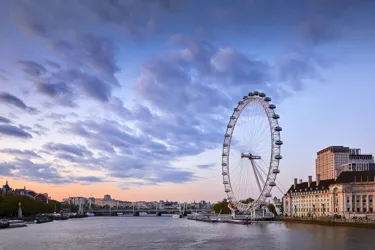 With sensational sights like Buckingham Palace and Big Ben, and epic attractions like the London Eye, there's so much you can do in the capitol. And for Passholders there are added perks too like discounts on eating out, bag storage and more. So, have a read of our Passholders guide to London Blog to plan your next trip! 
Know before you go!  
Travelling to an attraction with a heavy bag? Drop it off at one of thousands of Luggage Hero locations in the UK for free storage for one bag for up to 2 hours! * If you'd like to leave your bag longer Luggage Hero have a pay as you go rate where you can pay for storage hourly. And the best part is that only certified local shops are approved as Luggage Heroes meaning that you can trust your bags will remain safe while you enjoy our attractions!   
Find out more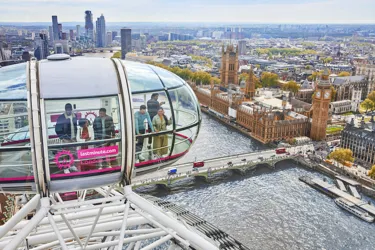 All About the Attractions 
The London Eye 
The London Eye is the most popular paid attraction in the whole of the UK!  And no wonder – it's the only view of the city that moves. Set in the heart of the London you can get up close to Big Ben, The Houses of Parliament and Buckingham Palace and see as far as Windsor Castle on a clear day. 
So, whether you're a London local or just visiting, go one better than looking at the iconic skyline. Take flight with us! 
Duration: 30 minutes  
Location: County Hall  
Available Perks:  
Fancy upgrading to a Champagne flight? For £15 per person, you can take in the view with Champagne in hand.

Find out more here.

 

 

Upgrade with a Fastrack to skip the queue for £7.50 per person. Fast Track tickets are available daily from 11.00am to 6.00pm from the Priority Desk. During June and September, they are available until 9.00pm. 

find out more here.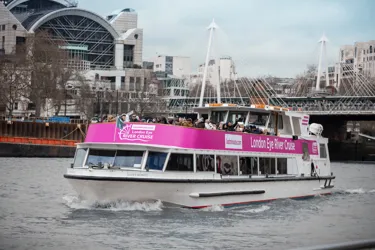 The London Eye River Cruise 
Passholders can enjoy the 40-minute circular sightseeing cruise on the river Thames with fascinating live commentary presented by trained guides from just £7.50 with your up to 50% off Passholder discount! Cruises depart every hour and opening times vary so please visit our website for more information. Find out more here.  
Duration: 40 minutes  
Location: County Hall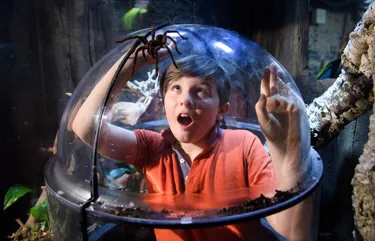 SEA LIFE London 
Come nose to nose with sharks and turtles and prepare for astonishingly close views of everything from humble starfish to magical seahorses. 
Discover the beautiful tropics of Stingray Bay, or the humidity in our dense Rainforest Adventure, go beneath the waves in our underwater tunnels or pop up in our bubble tanks and say hello to the penguins! 
Duration: Circa 1.5 Hours  
Location: County Hall  
Available Perk: 20% discount in the SEA LIFE shop!
Find out more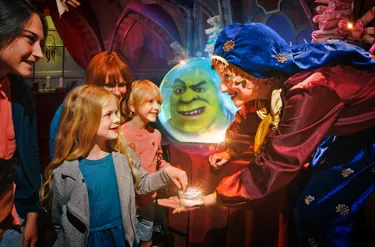 Shrek's Adventure! London 
The journey begins when you board the DreamWorks Tours magical flying 4D bus to Far Far Away. There you will visit Cinderella in Shrek's swamp, bump into Puss in Boots, rescue Pinocchio from the wheel of torture and cook up a magic spell with the Muffin Man. But don't forget to collect the special ingredients that you will need in order to find Shrek and make it back home safely! 
This one-of-a-kind misadventure allows you to see, hear, touch and smell the adventure, with a dose of Donkey's cheekiness along the way. 
Duration: Approx 60 minutes  
Location: County Hall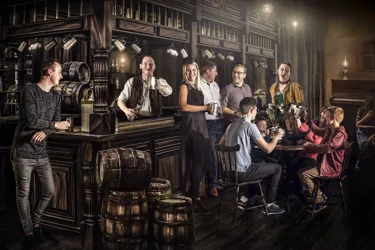 The London Dungeons  
The London Dungeon is a uniquely thrilling attraction that will whisk you way back to the capital's most perilous past. See, hear, feel and (ahem!) smell the chillingly amusing characters of the 'bad old days' as they come to life before you. 
Duration: Approx 60-75 minutes  
Location: County Hall 
Available Perks: 20% off photos as the London Dungeons.
Find out more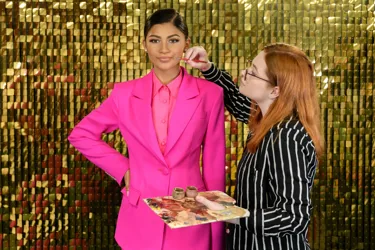 Madame Tussauds 
Meet all your favourite celebrities and snap the perfect selfie, stand alongside movie stars of past and present and delve into the world of Sherlock Holmes in an immersive theatre experience. Explore 400 years of London's history on a nostalgic taxi ride before joining the crime-fighting team in a Marvel Super Heroes 4D movie.  Use the force to be transported to a galaxy far, far away and get in on the action with the greats of the Star Wars universe. 
Duration: 60 – 90 minutes  
Location: Baker Street 
Available Perks: 20% discount in the shop!
Find out more
Looking for Lunch? 
Passholders can get great discounts with some of our partners in London. So, when you get peckish why not head to: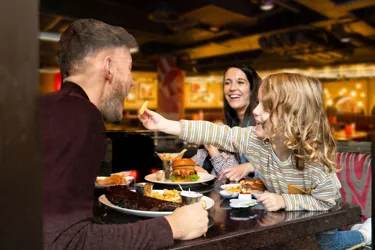 The Hard Rock Café: Kids Eat Free* 
Hard Rock Cafe is a global phenomenon with Hard Rock venues in 248 locations spanning 70 countries that include Cafes, Rock Shops® and Hotels. The first Hard Rock Cafe opened on June 14, 1971, in London, and from there has expanded to major cities and exotic locations around the world. 
The perfect place to treat the family; from the Headliners to the Remix, there's something for every little Rock Star on the kids menu. Let the kids choose the playlist, while you sit back and relax (and maybe enjoy a Signature cocktail!). 
Merlin Annual Pass Holders are entitled to a free Kids Meal with the purchase of an adult main course!* 
Find out more
Frankie & Benny's: 20% off* 
Passholders can get 20% off main, vegan, gluten free and desserts menus! Looking for feel good times, again and again? At, Frankie & Benny's every day's a celebration - of food, fun, friends, and family. And everyone's invited. So come on in and feel the buzz. Say hello to old favourites and new twists on classics, served up with Italian passion and a warm American welcome!  
Find out more
Getting to the attractions  
All our attractions (bar Madame Tussauds) are located at South Bank on the River Thames, a short walk from Waterloo and within sight of Big Ben and the Houses of Parliament. The London Eye is unmissable and can be spotted from train arriving into Waterloo Station. SEA LIFE, Shrek's Adventure! London, and The London Dungeons are all located within County Hall, just a few steps away from the London Eye. So, we recommend that you book these attractions together!  
Madame Tussauds is in Baker Street, so for guests travelling by train to Waterloo, you will need to travel on the underground to reach the attraction. Madame Tussauds is just a two-minute walk away from Baker Street tube station and this can be reached by taking the Bakerloo, Circle, Jubilee, Metropolitan, or Hammersmith & City lines.