Top 10 Reasons To Visit Attractions On A Weekday
Tuesday May 4th 2021
Merlin Annual Pass
Tips and Tricks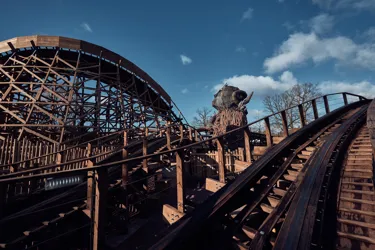 With the craziness of the Easter Holidays and season opening weekends behind us, we're sure many of you are taking a much-earned break from the magic before joining us for your next epic adventure. But did you know that just as much fun and adventure can be had when visiting us as a Weekday Wizard? There are tons of awesome reasons to visit one of our spellbinding attractions during our quieter periods, but we've managed to whittle down our top 10 reasons to join us for a mid-week adventure.
1. Chilled-Out Atmosphere
It's certainly exciting pulling up to the gates of one of our magical attractions and feeling the buzz of everybody anticipating the awesomeness that lays ahead, but there's a lot to be said for the joy of low-crowd weekday dates too. Less chaos. A slower pace. A pleasant and relaxed atmosphere where you can sit back and wander from attraction to attraction, just seeing where the day takes you without worrying you're not going to get on all of the rides you would like to.
2. Low Wait Times
This is the big one. Compared to our most popular dates, queue times during the week are much lower, which means more rides on your favourite attractions! Whether you love to marathon your favourite adrenaline-fuelled roller coaster or challenge yourself to see how many rides you can tick off in the entire park (let us know in the comments if you've ever managed to ride ALL of our rides in one attraction in one day before – we'll be seriously impressed as there's so much to do!) we don't think there's a Passholder among you who wouldn't relish the thought of a Merlin day full of five-minute wait times.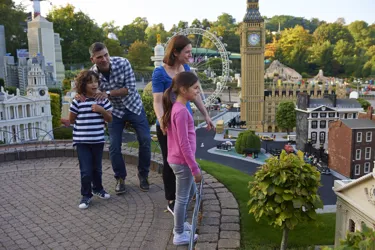 3. Quality Time
Whilst visiting together during busier times is a lovely way to spend quality time as a family, when queues are a little longer we know we tend to spend a little less time focussing on one another and a little more time planning ahead for what our next attraction will be. Visiting during the week eliminates that, leaving plenty of time for enjoying one another's company having magical moments together. What's more, if mum and dad are working during the week, why not use your Passholder discounts or Share the Fun vouchers so that your Jr. Passholders can have a great day out with their grandparents or an epic adventure with aunties and uncles?
4. Extra Special Meet & Greets
Spend longer getting acquainted with your favourite friends at our attractions during the weekdays. Instead of just posing for a photo and moving on as you would when there are queues when visiting during a weekend, experience amazing magical moments with our characters and build memories interacting with our them! Whether you're a LEGO Friends superfan or love to giggle with the Teletubbies, these moments are extra special and personal mid-week when audiences are smaller.
Please note: some character Meet & Greets and shows are currently unavailable due to government restrictions. Please check the attraction website before visiting to avoid disappointment.
5. Ride Things You Would Usually Skip
We all have our rituals and routines when visiting our favourite attractions, and when the day is busier and queues are longer it's only natural to want to prioritise your favourites. On off-peak days when the queues are shorter, why not challenge yourself to experience something at our parks you've never done before, or get reacquainted with a ride you haven't been on in years?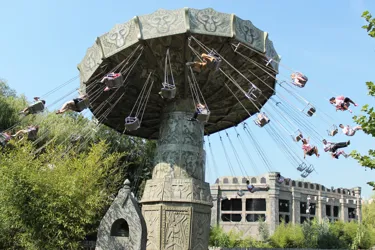 6. Enjoy A Sit Down Meal
At busier times during the weekend and school holidays we tend to just grab a quick snack or even bring our own food along to enjoy in the queues to maximise riding time. Why not visit during mid-week and treat yourself to a relaxed, sit-down meal at one of our fantastic theme park restaurants? Chill on the patio at Infinity Bar & Kitchen at Thorpe Park Resort and enjoy watching the Lost City flat rides or tuck into to a succulent steak at the Woodcutter's Grill at Alton Towers Resort!
7. Front Row!
We all know riding a roller coaster in the front row is the best seat in the house, right? Visit during the week when crowds are lowest and enjoy more front-row riding as a result of shorter queue times. And better yet, when it comes to shows and talks, it's much easier to ensure you and your family and friends are front and centre for the best possible view.
Please note: some shows and talks are currently unavailable due to government restrictions. Please check the attraction website before visiting to avoid disappointment.
8. More Time For Photography
We know from all the epic snapshots you share with us that our Passholders absolutely love capturing your magical memories with fantastic photography! When the pace is a little slower during the week that means there's much more time to spend hanging around to capture that perfect angle you've been after for years, or spending quality time focussing the lens on your family to fill those photo albums for years to come. (Ps – remember to tag us on social media so we can check out your epic photography skills!)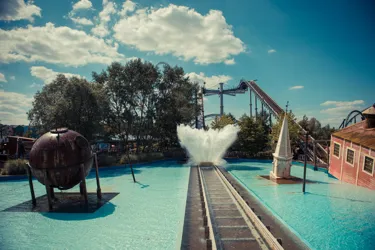 9. Get Inquisitive…
They say every day is a school day and that is certainly true when you visit us for epic mid-week adventures. Whilst you're here, why not spend a little time speaking to our awesome team members? You can ask them questions about what your favourite animals love to eat or how your favourite roller coaster really works and they'll be happy to teach you all about it!
10. Make Memories!
Without the fast pace of a busy weekend visit, there's more time to focus on what is important and one of the things we love most about our attractions – making magical memories! Really take the time to soak in the atmosphere, notice the smells (our favourite is the Wicker Man queueline!), enjoy the wonderful soundtracks and feel the joy and forces of our rides. It's a fantastic opportunity to slow everything down and truly appreciate the space you're in and the loved ones you're visiting with.
Have we missed any? What is your top reason to visit our attractions mid-week? Let us know over on Facebook. We can't wait to hear more about your epic Weekday Wizard adventures Passholders!